By Harish Iyer
As a feminist who believes in equal rights for women, I am appalled by the phrase "wombs on rent". How can someone's body organ be on "rent"? There have also been reports of how badly "some" of the surrogates were used again and again.

The bodies of some of the surrogates were made into baby making machines. They produced babies one after the other for the lust of money. It is also not untrue that women are in the lowermost strata of the social empowerment ladder, just above children and animals, who are the most abused.

Having said that, we also need to realise that these women are adults. It is the duty of the state to ensure that adults like them are empowered enough to take independent decisions and don't end up abusing their bodies for the lack of education, employment opportunities or social stigma.
Read more: Ban on commercial surrogacy is not a solution, calculated regulation of surrogat
Just days before she was thrown in a Cambodian jail, Australian Tammy Davis-Charles took to Facebook to voice her fears the Government would shut down the same surrogacy laws she was arrested for.

The 49-year-old nurse and fertility expert was arrested on November 20 along with two Cambodians during a raid on a rented house in Phnom Penh.

She was charged with being an intermediary in surrogacy and falsifying documents and faces up to two years in jail if convicted.

About two weeks before her arrest Ms Davis-Charles wrote on her Fertility Solutions PGD Facebook page there were "rumours" the Cambodian government was considering ending commercial surrogacy, The Daily Telegraph reports.
Read more: Arrested Aussie mum knew surrogacy laws would be targeted by Cambodia government
Even if you're not planning to have kids any time soon.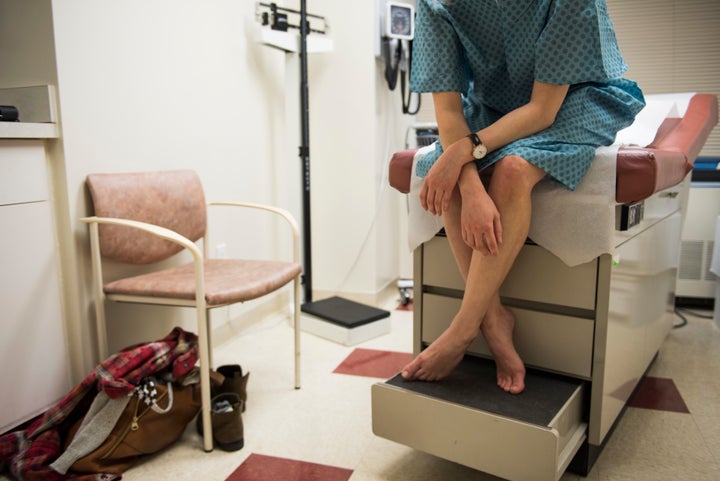 When Andrea Syrtash was 14, she was hospitalized for painful and heavy menstrual cycles due to endometriosis. She had no idea her condition would affect her fertility ― and even if she had known, she may not have thought to address it without guidance from her doctors.
Read more: 6 Signs You Should Talk To A Doctor About Fertility